The Carpenter Community neighborhood of Studio City is highly desirable for a number of reasons… The Carpenter Community Charter School in the Studio City became a brilliant star in the LA Unified School District. Let's look back at the history behind the sought after neighborhood and school. In the 70's and 80's, parents began to pull their kids out of public schools and enroll them in private schools due to compulsory busing. To put this in perspective in 1985 only around 65 of the 459 students at Carpenter were from Studio City. Joan Marks (served as the principal from 1985-2000), knew her school was close to being closed and embarked on a campaign to preserve it. She had some support from parents and went door to door to directly engage with parents of school-aged children.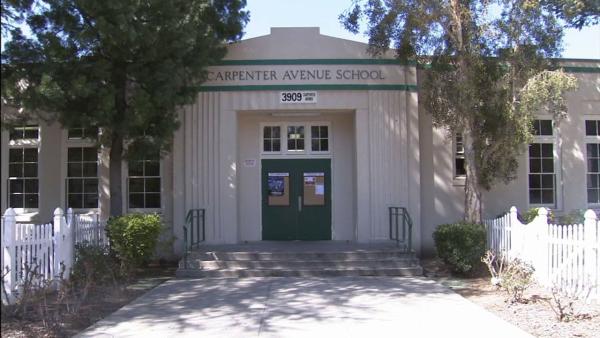 Her message? If you register your child in this school, you're not only enrolling your child, you are also enrolling your loved ones. She knew that if Carpenter Community was to be an excellent school that there would need to be a unified group of parents behind it. She was successful in her grassroots outreach and decades later Carpenter Community is going strong! The parents formed a fundraising organization called "Parents for Carpenter" that collaboration became essential for the school's success. Carpenter Community in Studio City is considered among the best public primary schools in Los Angeles. Now that is an accolade that doesn't happen every day! The school recently opened a brand new library which was constructed through the efforts of the committed parents and the community.
The library took about four years to construct and cost approximately $135,000. The new library is a true reflection of a community effort… "Parents for Carpenter" spearheaded the fundraising campaign and local businesses in Studio City stepped up to the plate. Truly a community effort! The school sells corporate banners some costing up to $2,500. Each banner represents local businesses and corporations showing their support for the continued success of Carpenter Community. CBS Studios are just down the street from the school and one of the largest corporate supporters. The bookshelves and seating in the library were built by carpenters donated by CBS Studios. Yet another reason to call Carpenters School district in Studio City home. Bryan Abrams also known as "Mr. Studio City" own children attended Carpenter Community! Contact Bryan today to find your new home in the Carpenter Community neighborhood of Studio City.